PranaJewelry - Keep in touch!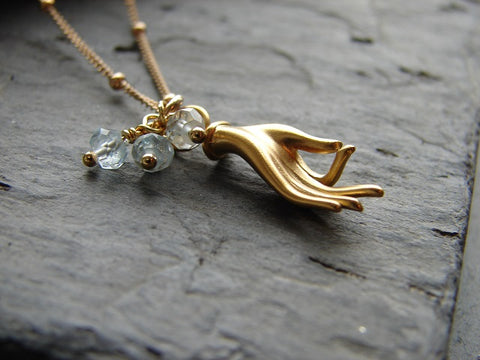 Happy Birthday to those born in March! Your birthstone is Aquamarine. Aquamarine's are the ancient stone of courage and serenity.  It is also known as the traveler stone. In ancient times Aquamarines were carried to help with navigation and safe travels. Aquamarine is the stone on tranquility, it reminds us of quiet peace of blue waters.    .   As spring approaches lets remember to travel the rough seas with calmness and tranquility. Carry the aquamarine gemstone to to inspire fearlessness and truth.  https://pranajewelry.com/collections/aquamarine-compassion-march
---
Get ready for fall with this amazing collection of luscious gemstones. Meaningful jewelry inspired by the soul. Stunning gemstone bracelets and earrings.
---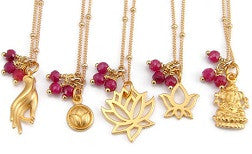 If born in the month of July, you are lucky enough to have a birthstone as beautiful as the Ruby The glowing ruby shall adorn,Those who in July are born;Then they'll be exempt and freeFrom love's doubts and anxiety. The stone of devotion, love and romance, the red of rubies has long been adored by Asian cultures. The gem's value is inherent to its color, with the deepest red, called the stone to courage. 
---
Each one of our jewelry pieces are thoughtfully created  to inspire an intention. An Intention, to create a journey. A journey that is sacred and timeless to each wearer. Our stunning bracelets, necklaces and earrings are timeless and meaningful. We curate a collection inspired by ancient traditions, yet inspired for the modern spiritual soul. 
---
• birthstone jewelry • june birthdays • June birthstone • pearl jewelry
Happy Birthday to all those born in June! Your birthstone is the pearl, which signifies purity, innocence, beauty, and foresight. Pearls once believed to be tears of the Gods, symbolize innocence, purity, and faith. It enhances the personal integrity and clears the mind for wisdom and spiritual guidance. Here are some must-have pieces in Pearl >>SHOP NOW