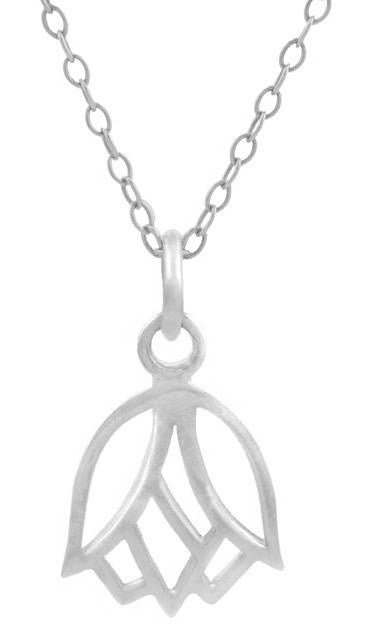 Lotus Flower Sterling Sterling Necklace- Inner Beauty
---
Lotus flower symbolizes the growth of inner beauty. It sits in a murky pond waiting for the warmth of the suns rays to emerge and reveal its true beauty. In many Eastern cultures; the Lotus flower symbolizes purity; new beginnings; and divine birth. The unfolding flower embodies the endless ocean of creation.
- 18 Inch Silver Chain
- SIlver Lotus pendant; size (mm) 20.9X11.8X 1.1
Also see other Lotus Jewelry


Yoga Inspired Jewelry Designs to Feed the Soul!
---
Share this Product
---
More from this collection